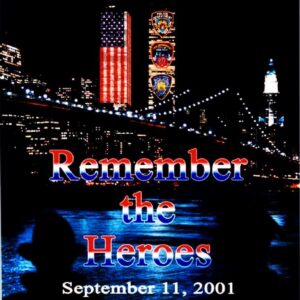 #RememberTheHeros
#WeWillNeverForget
September 11th will forever be a day of reflection.
A day to remember our Heros.
A day to NEVER forget that STILL so much is given up EVERY SINGLE DAY for us to remain free.
As this world is turning very violent and scary, never forget that there are people who are still willing to sacrifice their lives for YOU to be free and safe. It's not only the Military, but also the Firefighters, Police Officer, and EMS workers.
On this day 19 years ago we lost so much.
8 EMTs/Paramedics
60 Police Officers
343 Firefighters
2997 Civilians
NEVER FORGET. NEVER FORGET. NEVER FORGET. NEVER FORGET.
#September11 #unitedwestand #911 #NeverForget #PatriotsDay #Heros #Free #Sacrifice #EMTs #Paramedics #PoliceOfficers #Firefighters #Military #Civilians
Red River Flags
218-443-0065
RedRiverFlags.com
Denise@redriverflags.com