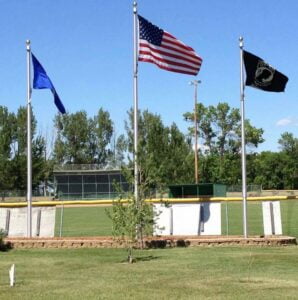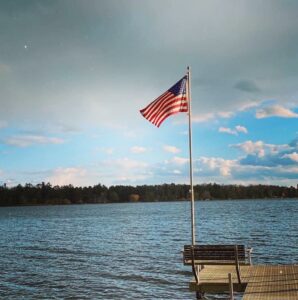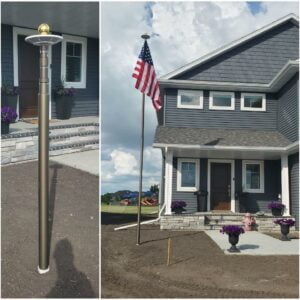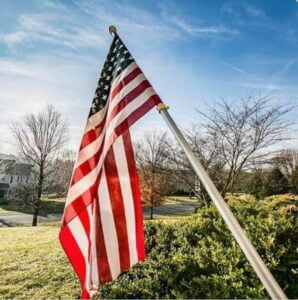 Fly your colors proudly with a new flagpole!
Flagpoles are a perfect way to fly your flags, whether it be the US flag, state flag, military flag and/or custom flag, etc.
They also make great Father's Day Gifts!
We have many flags and flagpole options to choose from!
One piece aluminum flagpoles – These sleek flagpoles look great at your residence, lake home, or business. Choose from various options (height, color, internal/external halyard, etc).
Telescoping flagpoles – These flagpoles are great at any location (residence, lake home, business, dock, tailgating, etc) and are portable when needed.
These also come in a Heavy-Duty style.
Never Furl Flagpoles – These flagpoles are ideal for attaching flags to another structure like your house or porch beam.
Check out our website at www.redriverflags.com
We sell quality products, at great prices, with awesome customer service!
Red River Flags
218-443-0065
Denise@redriverflags.com
www.redriverflags.com
Made in the U.S.A.
#MadeintheUSA #SupportSmallBusiness #WomanOwnedBusiness #ShopSmall #ThankYou #Newflag #RRF #RedRiverFlags #Flag #Flags #USflags #USAflags #StateFlags #CountryFlags #FlagsoftheNation #CustomFlags #Flagpoles #Poles #Telescoping #FlagpoleParts #FlyingFlags #Patriotic #RedWhiteBlue #Akeley #Minnesota #SmallBusiness #StickFlags #ParadeFlags #QualityFlags #FathersDay