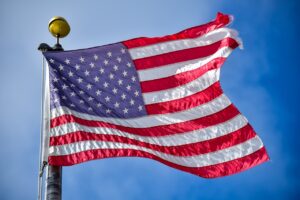 Fall is here and Winter is on the way!
It's time to get your flagpole ready for cold weather season!
It's always a good idea to replace your flag, if needed, and check your flagpole halyard (rope), flag snaps, and/or any other flagpole parts before winter comes. It's not fun trying to replace these things during the winter, and it's easier to replace an intact halyard vs. a halyard laying on the ground…
We offer flags of all kinds, flagpoles, flagpole parts/accessories, and promotional products.
We will cut to length your halyard, and we also have several options for flag snaps.
Need a new retaining ring, weight, ball topper, etc? No problem. We have you covered!
Contact us on our website or give us a call!
Red River Flags
www.redriverflags.com
Our Flags are Made in the USA!